IV.
Back in the Netherlands, AMT had a facility ready to start manufacturing Glybera. But company officials were still fighting to convince the European Medicines Agency (EMA) to approve the drug for sale in Europe.
LPLD is rare, so the clinical trials were small. One of the EMA committees wanted more data before approving the company's application.
After the process stalled at the committee stage, AMT appealed directly to the politicians at the European Commission.
"There was a lot of fighting and politics, and it was very unpleasant," Kastelein said. "But in the end, it was a huge victory because it was the first registered gene therapy."
But in victory, there was also defeat.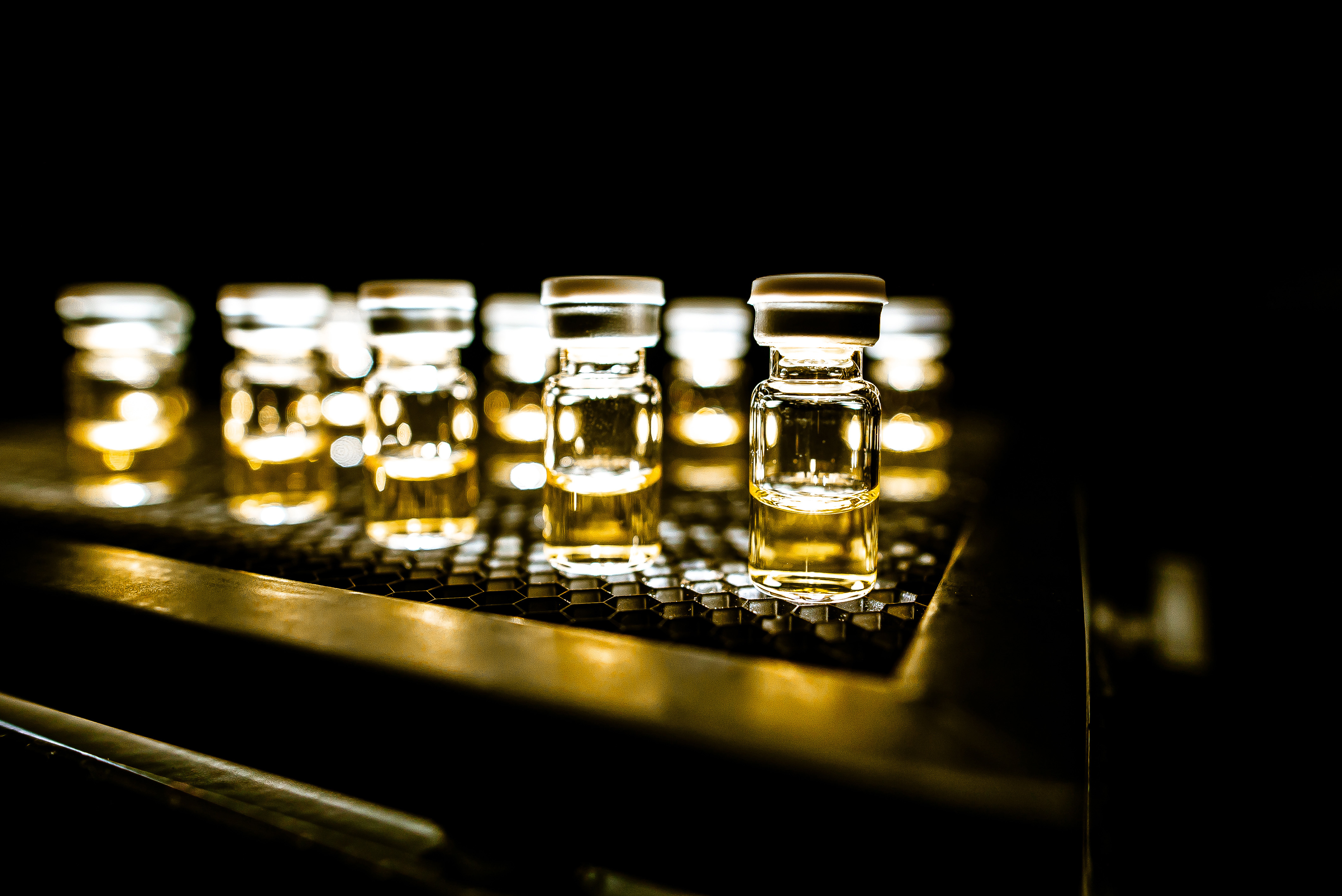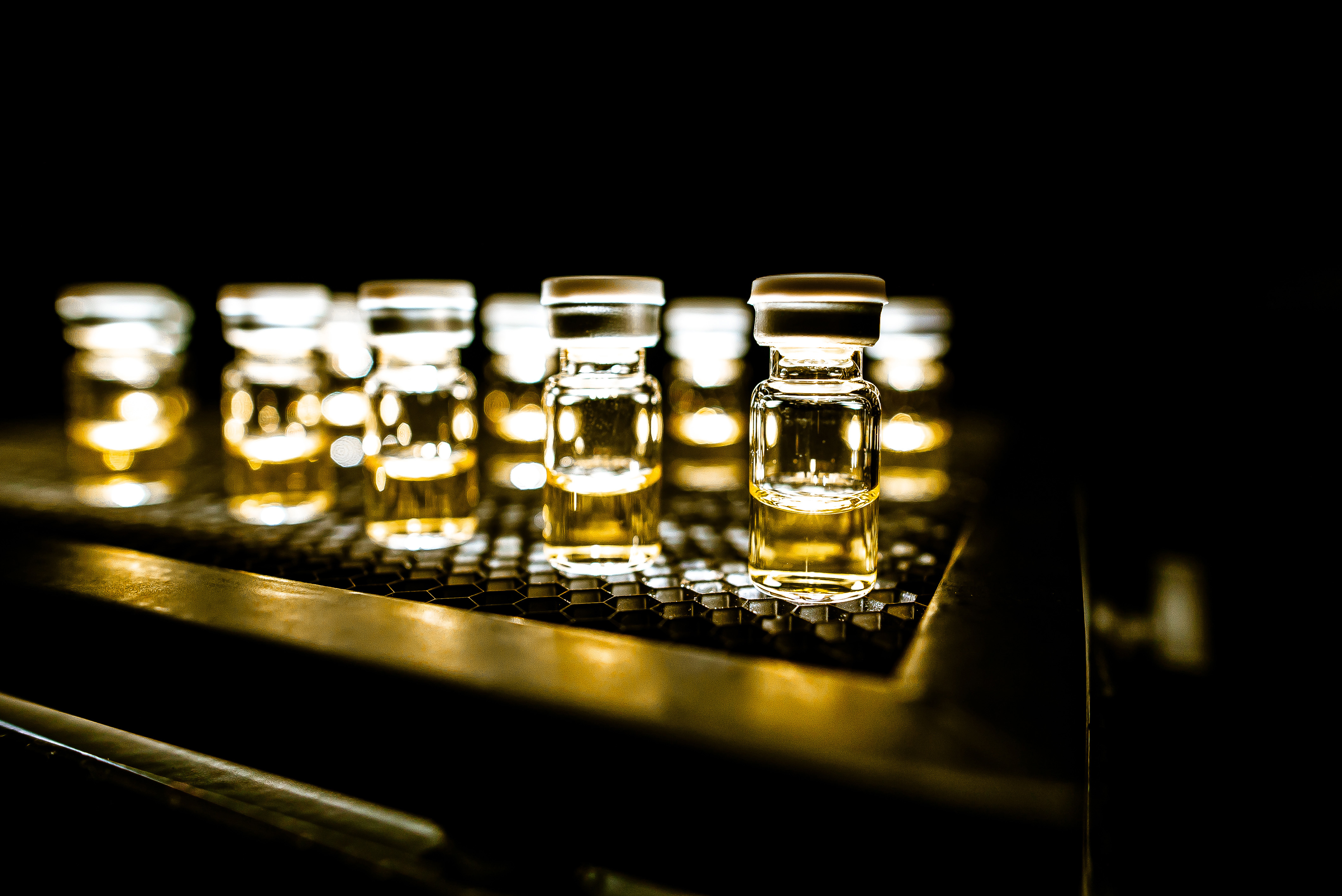 In the 2 1/2 years it took to win EMA approval, AMT, which had no other products to sell and no revenue from Glybera, lost millions of dollars. The company was formally liquidated in 2012. Its assets were acquired by a new private company, uniQure.
Dr. Sander van Deventer is uniQure's current chief scientific officer, but he was also an executive with AMT, as it struggled to get EMA licence approval.
"These sorts of things have business consequences. We had lost all our financial capabilities," van Deventer said of AMT's demise.
To raise enough money to launch Glybera, uniQure partnered with an Italian pharmaceutical company, Chiesi Farmaceutici. For 31 million euros, Chiesi acquired the rights to sell Glybera in Europe, while uniQure retained the rights to the Canadian and U.S. markets.
"There was a totally new management," said Kastelein, whose only role in the new company was as a scientific consultant.
When Glybera finally went on sale in Europe in 2015, it made international headlines for its price: approximately $1 million US for a single dose.
Back in Canada, Hayden was embarrassed.
"I was not happy," he said. "I did not know what they were going to charge."
Hayden and UBC had no financial stake in Glybera.
"That's not the reason for doing this," he said. "The reason for doing this is to have some impact on patients."
But Hayden knew patients could not afford a $1-million drug.
"To be quite frank, this was not something I was particularly proud of, that the pricing of this made it out of the reach of the patients."
Kastelein was also shocked by the price, which he first heard about from a German colleague who wanted to prescribe the drug for a patient.
"The problem is, with people like me and Michael Hayden, we never have any say about pricing," he said. "By the time there's a pricing, we're gone already. We've done the science and the clinical work and everything, and then it's the commercial and financial people that determine the price."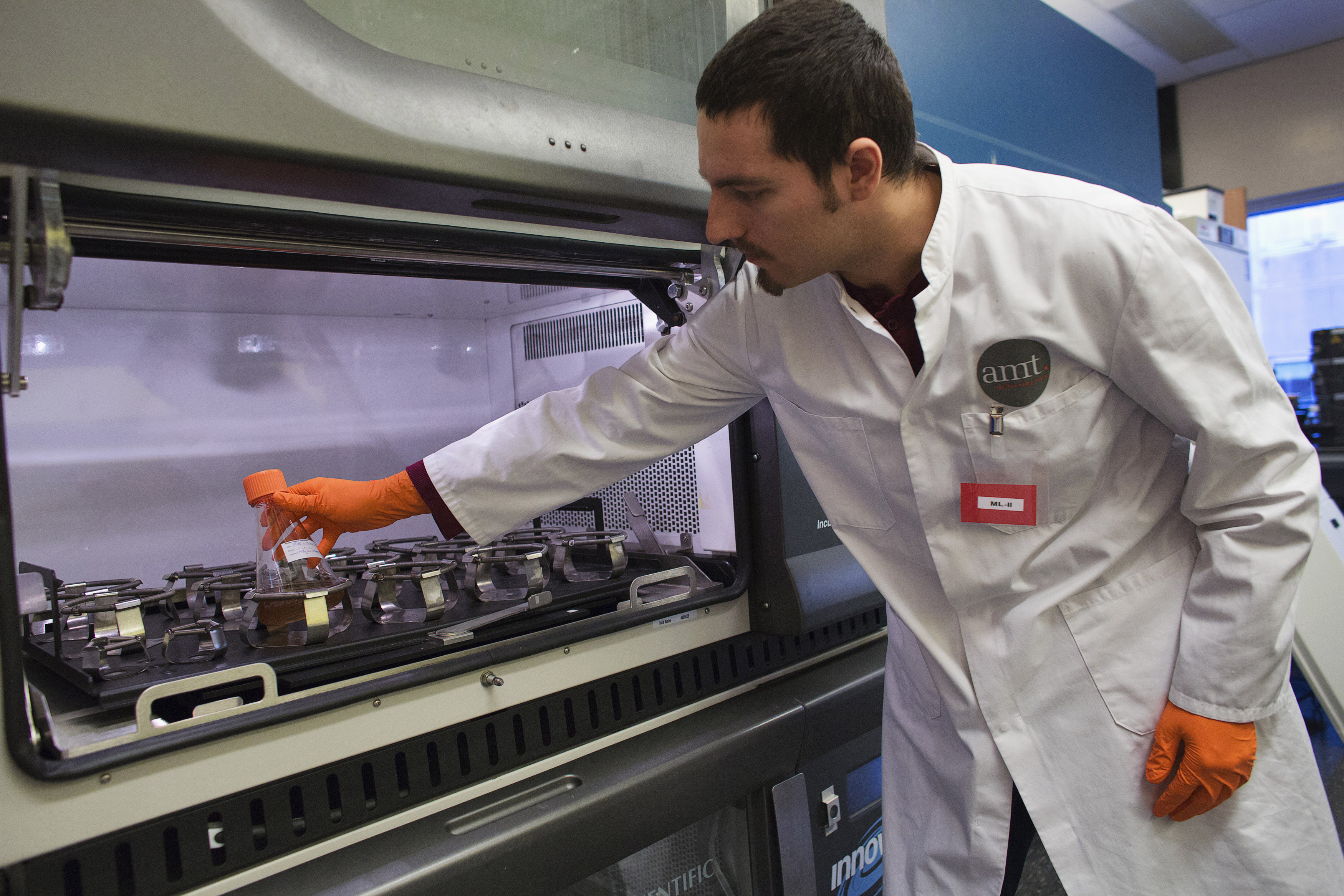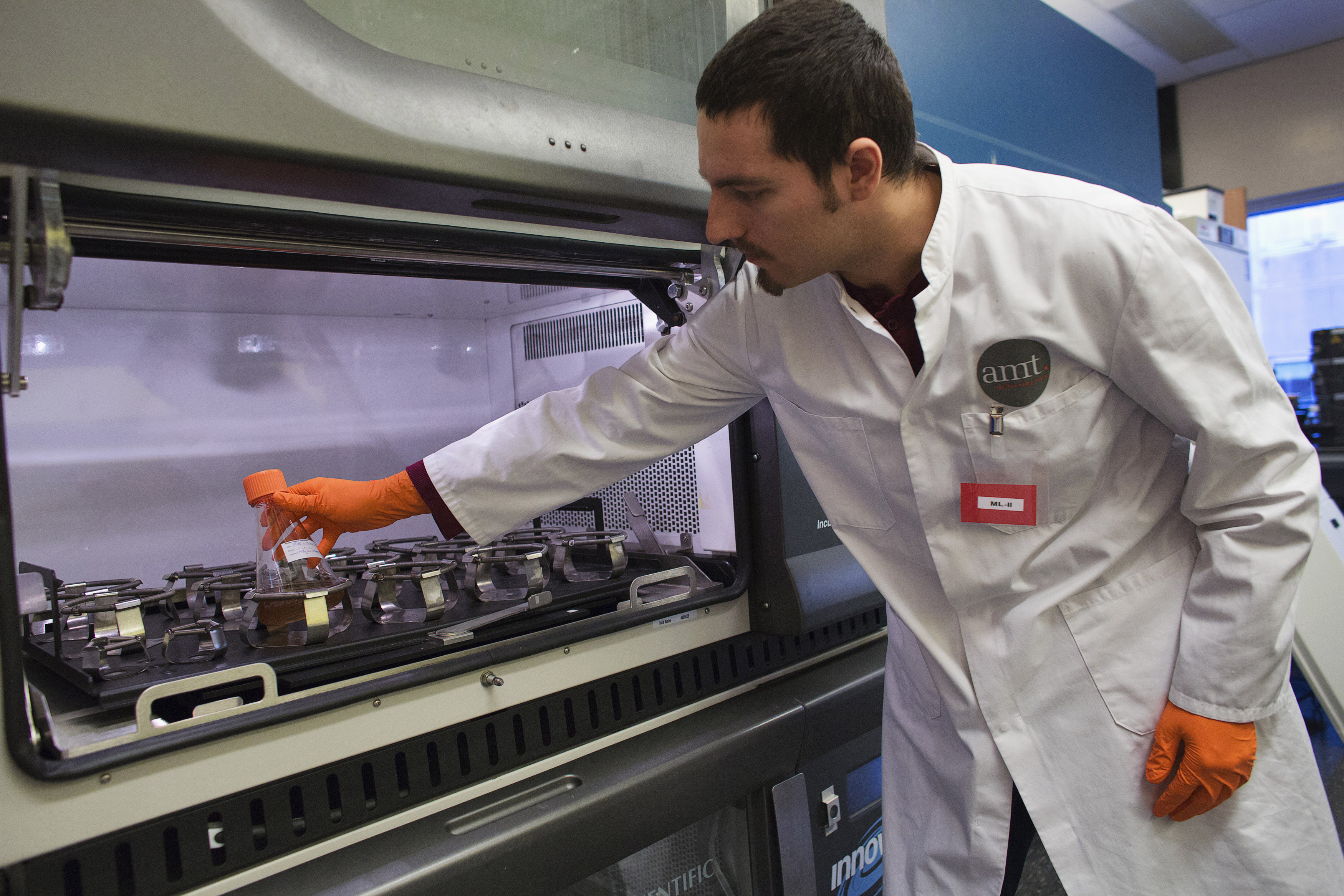 The decision to price Glybera at $1 million was based on a business calculation, according to van Deventer.
To set a price, they compared Glybera to other drugs that treat rare diseases.
Because Glybera is a one-time treatment that can last at least 10 years (according to patient data collected so far), the $1-million price seemed reasonable, van Deventer said.
"It's not a crazy price," he said. "People say it's the most expensive drug in the world and what have you, but in the end, all of these products, even priced at $1 million, are going to be generally cheaper than replacement therapy."
Replacement therapy refers to drug treatments that replace missing proteins rather than repairing defective genes. Unlike Glybera, most replacement therapies must be given for the rest of a patient's life. Many of those drugs cost more than $300,000 per patient per year.
The price tag made it difficult to convince European governments and private insurance companies to pay for Glybera.
The world's first gene therapy had only one customer: a German woman with LPLD who suffered such debilitating pancreatitis she had been hospitalized in intensive care more than 40 times.
Her doctor, Elisabeth Steinhagen-Thiessen, is also an expert in LPLD and had to fight to get an insurance company to pay for the dose.
It was worth it, she said.
"Everything went fine. She's back at work. And she's happy."
The woman has never had another pancreatitis attack.
In April 2017, just two years after it first went on the market, Chiesi announced it was abandoning Glybera. The company allowed the European marketing licence to expire.
Three doses left on the shelf were basically given away. A patient in Italy was treated for 1 euro, and two German patients also received doses for 1 euro each after Dr. Steinhagen-Thiessen asked Chiesi for the leftover product.
She said it worked for both her patients.
"The man we treated, I talked to him on the phone two weeks ago and he always says to me he feels like he's newborn," she said.
Pricing shouldn't be a political decision. It should be a rational decision based on merits and values.
After giving away the three doses, Chiesi had nothing more to do with Glybera.
"All product rights were returned to uniQure, and Chiesi is no longer involved in the management of the product," Chiesi spokesperson Valentina Biagini said.
The drug was given to just 31 people in the entire world, most of whom were treated for free in clinical trials. UniQure has no plans to licence Glybera in Canada or the U.S.
Van Deventer says the company never considered lowering the price.
"Why would we? Pricing shouldn't be a political decision. It should be a rational decision based on merits and values," he said. "Hundreds of millions of investor money has gone into the company, and if there is no return for those investments, there will be no new drugs because nobody's going to do that in the future, right?"
The drug industry is accustomed to failure. Only a fraction of drugs in development ever make it to market. But unlike most experimental compounds that end up being too toxic or ineffective, Glybera actually worked. It is still preventing potentially deadly pancreatitis in the patients who were treated.
In a perfect world, van Deventer says, Glybera would still be on the market.
"It's a shame because it does work and I think people accept that it works and it should have been a product for sure."
But he said the costs for uniQure were too high.
"You need to maintain the factory, you need to do the paperwork, you need to test the product, you need to make new product batches all the time because product expires," he said.
"I'm really disappointed that after all the work, and also after having been very much involved with all these patients all that time, that this is the end. It took a long time for me to accept my loss, but eventually, after 15 years, I had to accept my defeat here."